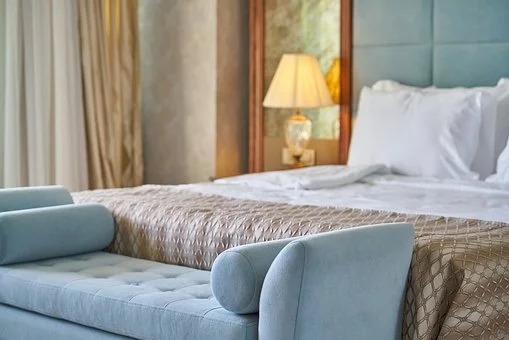 1- Create a focus for each room and focus on changing its shape. For example, if the television is the focus of the living room, you can place simple elements, such as picture frames with distinct colors around it, to change the shape of the place in it, and you will notice a big change in the shape of the room.
2- Instead of buying new furniture, you can renew old pieces with very simple ideas. For example, you can buy a new piece of sofa for the sofa, and add some small pillows with distinctive colors that are suitable for the room decor.
3- You can simply change the arrangement of the furniture in the room, and get rid of the extra pieces, to feel a big change without having to spend money.
4- Plants are a rich addition to the decor of any room in the house. You can distribute the plant in different corners of the room in an appropriate way or allocate a specific place to make a corner for plants. If you are unable to care for natural plants, you can rely on industrial alternatives.
5- Changing lighting is one of the most influential steps in changing the look of your home. Try changing the lighting units and note the big difference.
6- Create space for creations, you can customize a wall, for example, to hang frames for pictures differently or to put some shelves and convert it to a small library, you can even completely change the color of the wall or use wallpaper.
7- You can completely change the look of your kitchen by simply repainting its exterior structure and changing the shape of the handles.
8- A new rug in a distinctive color, of course, will add a different touch to your home décor.
9- Change the shape of the curtains to feel a great difference.
10- Some cheap accessories, such as new door handles, room mirrors or wooden shelves, to take advantage of some spaces, can make a big and noticeable change in the look of your home, in the end, you can combine more than one idea from what we mentioned or add more innovative ideas to get a decor New with very small budget.