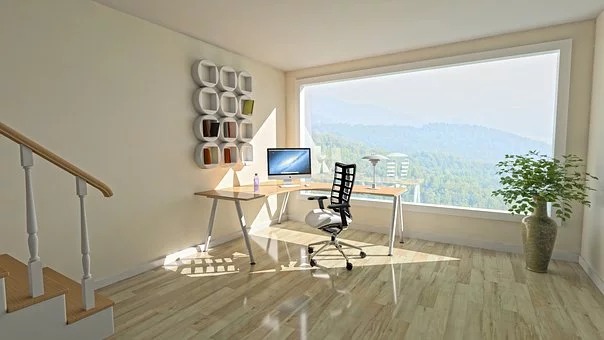 Your house is important to you
The state of your house says a lot about you. Is it often a mess and is dirty laundry hanging around? Then you are probably just as messy in your head. By tidy up and freshen up your interior you will also feel better and more relaxed.
A pleasant living environment forms the basis for a pleasant life. By making sure that you are completely happy with your own house, you can enjoy it more. It is more fun to invite people and even just a cup of tea on the couch becomes nicer.
1. Say goodbye to unnecessary items
Cleaning up is always a good way to create more peace of mind. Saying goodbye to things you no longer need creates space. It makes for a more compact household, making it easier to clean up and clean up.
When you tidy up your belongings, you don't have to work yourself out. Always work in small pieces, and do not immediately mess up an entire room. Before you know it you are tired of all that hassle, and then you are in the middle of the mess.
To clean up effectively you first have to make a mess. You have to judge everything that goes through your hands. Do you want to keep it? Can you give it away to acquaintances or the thrift store? Can you sell it? Or is it ripe for the waste bin? And when you want to keep it, do you leave it in your house or does it have to go to the storage room? And which place should it be?
Aim for a room with only stuff that you use often or that you really enjoy. You can bring anything that does not meet this requirement. Also read ' Clean up everything: 4 Golden Rules! ".
2. Move the items that you have
We humans get used to our environment at lightning speed. When you have just moved, it still feels like you are 'on vacation'. However, after just a few days, your new home feels like "home," and the entire holiday feeling has already disappeared.
That's how it works with the new vase that you no longer see. You get used to your house quickly, and therefore you have to keep changing it to continue to enjoy it.
So bring your beautiful vase back to life by buying a beautiful bunch of flowers or branches for it. Move some pieces of furniture through your house, and slide your accessories around a bit.
For example, a candlestick that is always on the dining table can bring your windowsill to life. By being creative with the stuff you have you can easily and cheaply create that fresh feeling in your home.
3. Buy some new accessories
Sometimes a few simple new accessories can go very far. It is just what you do with it. A few new cushions on the couch can completely change the atmosphere of the seating area. A new lamp, an image or other decorative material can also give a nice boost.
Shopping for accessories can be a lot of fun. With accessories, you can really put your personal stamp on your house. Do you not want to spend a lot of money on all those beautiful new things? Then get inspired in the expensive stores, and then try to achieve the same atmosphere yourself with items from cheaper stores.
4. Bring life into your home
Go to a flower shop or a garden center and pick out some nice flowers and plants. Bring life into your home. Plants ensure a pleasant climate and also purify the air naturally. In addition, nature in the house has a calming effect.
Of course, you can also go outside and look for nice natural decorations. Think of branches, flowers, shells, driftwood and so on.
Have you bought a nice plant? Then always read the care supplement so that you know exactly how you can keep your new addition as healthy as possible. Healthy plants have a fresh appearance!
Don't feel like buying new plants? Then see if you can report a plant. That way you can give the plant a new look so that you can put it back in a different place.
5. Make the room personal
Get started with your nicest photos. Have them printed in different sizes and place beautiful photo frames in your house. Photos make your house personal and warm, and it is also a cheap way to patch up your interior.
6. A new color in your house
Color does a lot with a person. In a red room, you feel more active and excited, in a white room you feel more calm and serene. See if you can perhaps introduce a new color in your living room.
You don't have to repaint your entire room immediately. Sometimes painting a small piece of wall can have a very nice effect. You can also support this new color with some accessories, such as nice cushions on the couch.
A new color can bring fresh energy to your home. Moreover, it is always a surprise for your visitors!
7. Reward yourself!
Are you ready with your new patched interior? Reward yourself by immediately enjoying your new living room. Invite some people for a nice evening, or go and read a book on the couch.
Enjoy your house extra. A fresh living room gives you new energy. And now that you're not used to it, it's extra fun!
More tips to tackle your interior?
The following book will teach you how to create a stylish, personal and functional interior that takes into account the effects of color, proportions, space layout and your own lifestyle and needs. The book shows you that your ideal interior does not have to cost a lot of money.